Quick Opossum Facts.
Opossums are marsupial mammals found in North America.  The female carries and nurses her young in her pouch until they are about 2 to 3 months old.  After that,  they are carried on her back another 1 to 2 months whenever they are away from the den.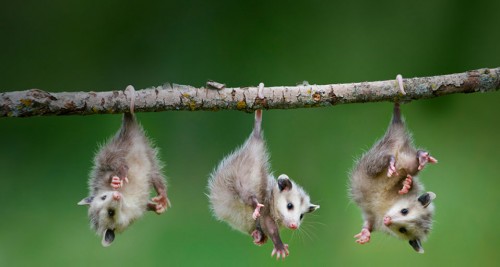 Stay at Home father to 3 rough and crazy boys.I dabble in everything from hosting, to software design. Enjoy Teaching, blogging and marketing.

Latest posts by baby animals (see all)