I might snuggle with a baby walrus if given the opportunity, but their sheer weight might be a bit intimidating.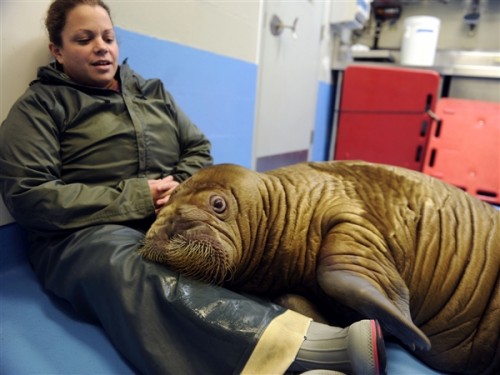 Marc Lester / MCT via Landov
I love baby animals.  Here is a photo of one of the two orphan baby walruses being cared for at Alaska SeaLife Center in Seward.
They were separated from their herd and our going to be on their way (separately) to Indianapolis Zoo, and New York Aquarium in Brooklyn.
Although these are babies, they weight between 250 to 350 pounds.
If you are interested in learning more, check out their youtube video.

Stay at Home father to 3 rough and crazy boys.I dabble in everything from hosting, to software design. Enjoy Teaching, blogging and marketing.

Latest posts by baby animals (see all)