Here is a photo of Pink Dot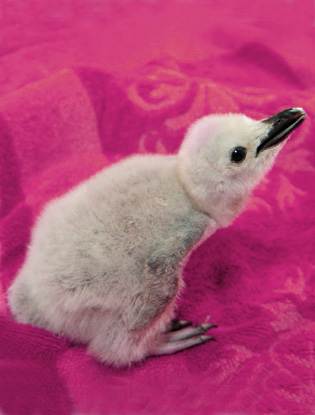 A baby Penguin (chick) from the centralparkzoo
You can learn about Pink Dot here  They even have an audio clip.
Beginning November 15, 2011 visitors can visitwww.centralparkzoo.com/chicks to watch the four gentoo and four chinstrap penguin chicks as they are raised by animal professionals at the Central Park Zoo.  Sounds like a great time to Visit the New York Central park Zoo.

Stay at Home father to 3 rough and crazy boys.I dabble in everything from hosting, to software design. Enjoy Teaching, blogging and marketing.

Latest posts by baby animals (see all)