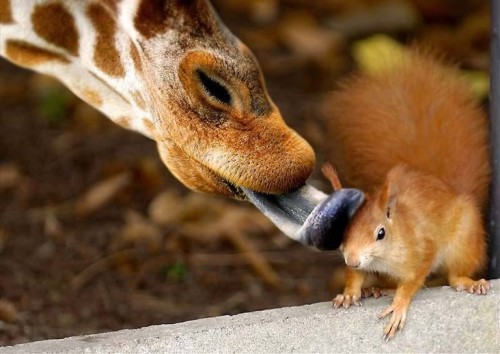 Awww.. Such a sweet Giraffe!
Cute Photo of a Giraffe licking a squirrel

,
More Cute Baby Animals:
Categories
Brought to you By:
Who's Online
17 visitors online now
©Baby Animalz | Design by
Diva Themes
Your One Stop Baby Animal Picture Website. We love Baby Animals and hope you do too!
Feel free to send us your favorite baby animal picture to ryan@ babyanimalz.com