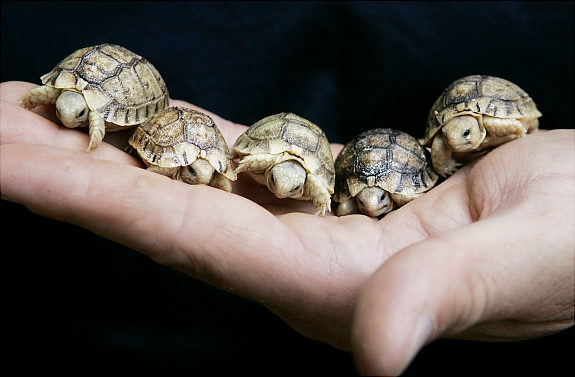 Sweet Picture of 5 baby Egyptian Tortoises being held in the palm of a hand.
These sweet little guys are facing global extinction.  There are an estimated 7,500 remaining.
Photo credits: cito/ap/ap

Stay at Home father to 3 rough and crazy boys.I dabble in everything from hosting, to software design. Enjoy Teaching, blogging and marketing.

Latest posts by baby animals (see all)