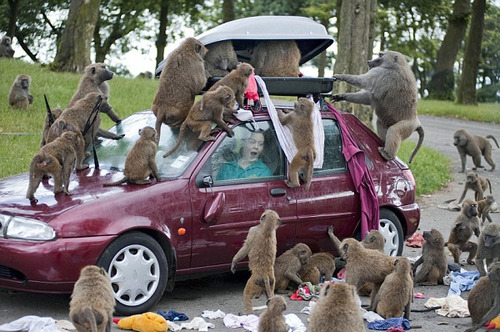 Here we have a tribe of monkeys ambushing some tourists for clothing.  Rumor has it that these monkeys are donating the clothes to the Naked Mole Rat Community:
http://babyanimalz.com/2010/02/cute-naked-mole-rat/molerat/

Stay at Home father to 3 rough and crazy boys.I dabble in everything from hosting, to software design. Enjoy Teaching, blogging and marketing.

Latest posts by baby animals (see all)