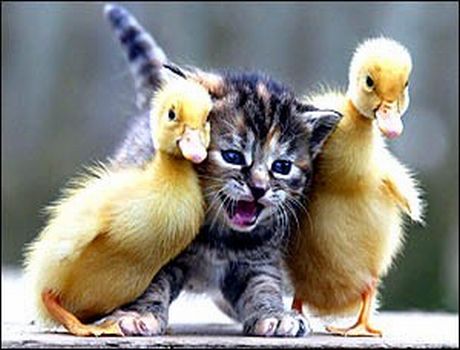 It is no secret that most domesticated kittens do not like to swim.  These two duckling "lifeguards" are using a proven technique to help this baby kitten conquer her fear of water.   The kitten is not pleased that she will be hurled into the murky pond, but the ducklings know it will work out.   Yet another example of baby animalz working together.
http://babyanimalz.com/2010/02/baby-animalz-working-together/

Stay at Home father to 3 rough and crazy boys.I dabble in everything from hosting, to software design. Enjoy Teaching, blogging and marketing.

Latest posts by baby animals (see all)