For Immediate Release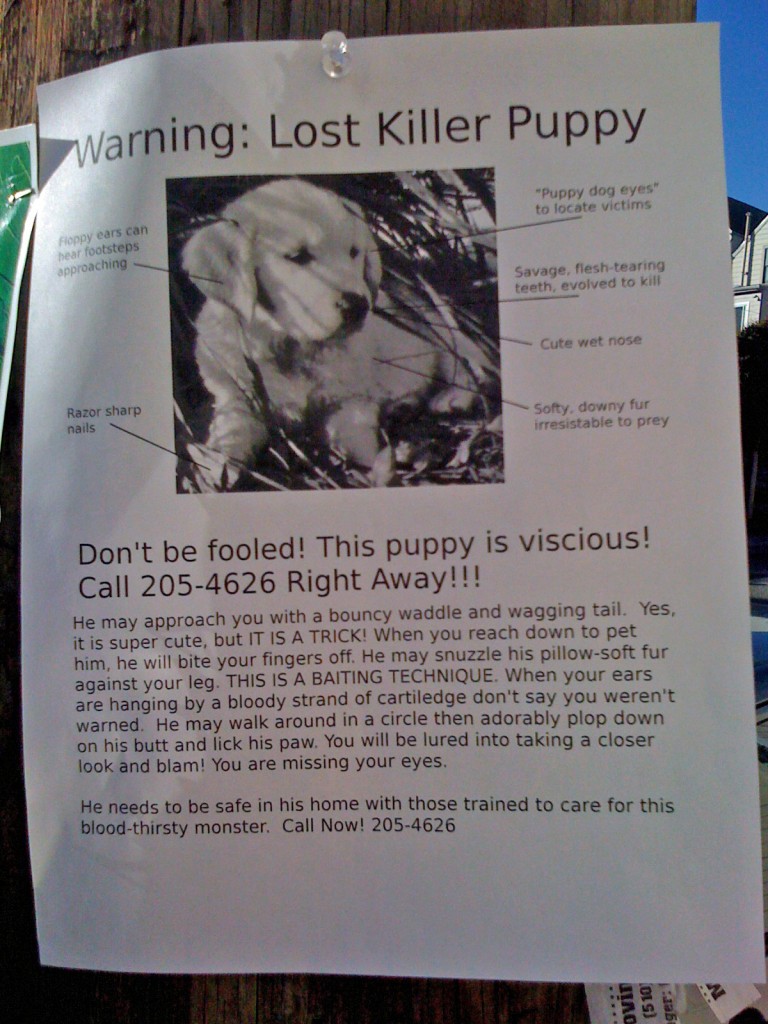 More Proof of Baby Animal World Domination has surfaced on http://dogatar.com/lost-killer-puppy/
Here at babyanimalz.com we have posted many stories and warnings about our cuddly little friends.   From Mind control, heat vision and gamma rays, baby animalz have a full arsenal and can use their powers at any given time.  Luckily for us, they usually leave us alone.
Read some of our other alerts here:
http://babyanimalz.com/baby-animal-world-domination/

Stay at Home father to 3 rough and crazy boys.I dabble in everything from hosting, to software design. Enjoy Teaching, blogging and marketing.

Latest posts by baby animals (see all)